You Could Face Charges After Medical Marijuana Legalization
Jan. 25, 2022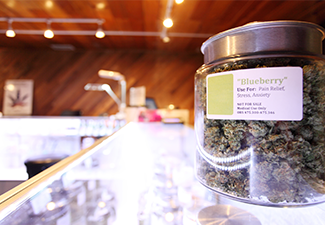 In the Commonwealth of Massachusetts, cannabis is legal for medical and recreational use. However, strict rules and regulations guide the quantity of cannabis that medical patients and adults can possess, purchase, or cultivate in the state. Any individual who possesses or cultivates more than the specified amounts under the law may be facing criminal charges. An experienced Massachusetts criminal defense attorney can enlighten you about state law regarding medical marijuana and outline the best strategy to fight your marijuana drug charges.
McBride Law is dedicated to providing comprehensive legal guidance and aggressive representation to individuals facing marijuana and other drug crimes charges. Allow an attorney to investigate the facts surrounding your case and strategize an effective defense to maximize your chances of the best possible outcome. A legal team will fight vigorously to defend your rights, seek to refute the charges against you with factual evidence, and help keep your record clean. The firm is proud to serve clients throughout Quincy, Norwell, Weymouth, Hingham, Boston, and the rest of Massachusetts.
Medical Marijuana Legalization in Massachusetts
In 2012, Massachusetts became the 18th state to legalize cannabis for medical and recreational use. Here are some important things to know about medical marijuana legalization in the state:
Qualifying medical patients are allowed to buy a 60-day supply of medical cannabis— limited to 10 ounces—from any state-licensed dispensary.

An adult may possess up to one (1) ounce of marijuana—or 5 grams of concentrate—for personal use.

An adult may possess up to ten (10) ounces of marijuana within their primary residence.

Massachusetts residents are allowed to grow up to six (6) cannabis plants in their homes for personal use or up to 12 plants for two or more adults.
Adhering to these rules and regulations regarding possession, purchase, and cultivation in Massachusetts is important to avoid criminal charges.
7 Ways You Can Still Face Marijuana Drug Charges
Here are some ways that a person may face marijuana drug charges in Massachusetts:
Buying, consuming, growing, or possessing marijuana if you're below 21 years of age, except with the approval of licensed certifying physicians

Purchasing medical marijuana anywhere other than from a state-licensed dispensary

Possessing more than one (1) ounce of marijuana outside your residence

Smoking, eating, or vaping marijuana products in public

Driving while under the influence of marijuana

Being in physical possession of a gun or firearm when under the influence of cannabis

Driving across state lines or taking marijuana on a plane
If you or a family member has recently been charged with a marijuana drug crime, it is vital that you reach out to a highly-skilled drug crimes defense attorney immediately. Your attorney can investigate all of the facts of your case and enlighten you about what to do when facing a drug charge.
What to Do If You Are Facing a Drug Charge
Facing marijuana drug charges can be an overwhelming experience. Nevertheless, knowing what to do—and what not to do—can help you avoid the worst-case scenario. When facing marijuana drug allegations in Massachusetts, take the following steps:
Try not to discuss the details with the arresting officer

Retain a skilled lawyer

Understand the nature and magnitude of your marijuana drug charges

Know the potential penalties and consequences of a criminal conviction

Seek treatment or enroll in a drug rehab program, if necessary

Stay calm as much as possible
It is never advisable to face your drug crime charges alone. A knowledgeable criminal defense attorney can outline an effective defense strategy to help fight the drug allegations against you and help you avoid the devastating consequences of a criminal conviction.
How McBride Law Can Help
Although medical marijuana has been legalized in Massachusetts, there are still some statutory requirements addressing its possession, purchase, and cultivation. You may be facing drug crimes charges for possessing or cultivating more than the legally allowed amounts. If you are facing marijuana drug charges, retaining an aggressive criminal defense attorney is critical.
McBride Law is devoted to handling criminal cases and defending clients against the worst possible penalties for marijuana drug crimes. Attorney Devin McBride can help defend your legal rights, fight for victory in a trial setting, and help you move forward.
Contact McBride Law today to schedule a simple case evaluation with an experienced drug crimes defense attorney. The firm is proud to serve clients across Quincy, Norwell, Weymouth, Hingham, Boston, and other surrounding cities throughout Massachusetts.