Understanding the Consequences of a Domestic Violence Charge
Sept. 1, 2021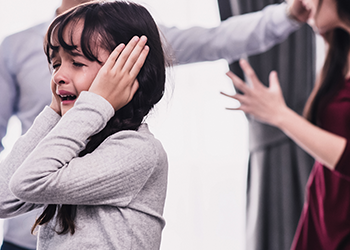 In the United States, 1 in 3 women and 1 in 4 men have experienced some form of physical violence by an intimate partner. There are many consequences of a domestic violence charge beyond just jail. Whether it comes as a misdemeanor or a felony, a domestic violence charge and conviction can follow you in different ways. If you have been charged with domestic violence, It's important to work with an experienced attorney.
McBride Law is your dedicated defender. As accomplished criminal defense attorneys, McBride Law offers diligent legal services and representation. There are two sides to every story, and the team at McBride Law will work to make sure yours is heard. The firm proudly serves clients in Quincy, Massachusetts, and the surrounding areas of Norwell, Hingham, Weymouth, Boston, and anywhere throughout the state of Massachusetts.
Domestic Violence in Massachusetts
If you are faced with a domestic violence or domestic battery charge, it can either be a misdemeanor or a felony charge, depending on the specifics of the incident. Domestic violence occurs when a crime is committed against a family member and can include actions such as stalking, harassing, or assault.
People protected under domestic violence statutes are family and household members. These relationships include people who:
Are or were married

Are or were living together

Are related by blood or marriage

Have children together

Are dating or have dated
If any of these parties have a restraining order, violating that restraining order falls under a domestic violence charge as well. You can be arrested for domestic violence if a police officer has any reasonable belief that a crime has been committed against a family member.
Potential Consequences
Similar to the severity of the charge, the consequences for domestic violence vary depending on the specifics of the incident. In Massachusetts, the first domestic violence offense can result in up to two-and-a-half years in a Massachusetts house of correction and a fine of up to $5,000. A second and any subsequent offenses result in up to five years in a Massachusetts state prison.
The more severe the circumstances the more severe the consequences. The penalties can include:
Jail

Fines

Probation

Treatment

Restraining order

Loss of job

Deportation

Domestic violence
Restraining orders prohibit you from seeing the person who the charge is against. If that person is a partner or spouse, the restraining order can also extend to any children you two may have together. They can be issued in an emergency capacity, meaning they take effect immediately. They can also be temporary or permanent.
The burden of proof is heavier for a permanent restraining order, but a judge makes the final decision. If you have a restraining order against you, you cannot make any contact with the person. This includes reaching out through text or social media as well as not being physically near them. These are serious penalties, and having an attorney as your advocate is critical to try and lessen your charge.
Let McBride Law Help
A domestic violence charge is nothing to take lightly. When facing one, having a criminal defense attorney to fight for your rights through the legal process is critical. Your attorney can advocate lessening your charge and the resulting consequences. A lot is on the line with domestic violence charges, and you don't want to face it alone.
Turn to an experienced team of legal professionals for help with your defense. McBride Law has a team of attorneys that is ready to help. If you live in Quincy, Norwell, Hingham, Weymouth, or Boston, Massachusetts, contact the firm for a consultation today.