Legislation to Take Marijuana
Off Controlled Substance List
April 12, 2022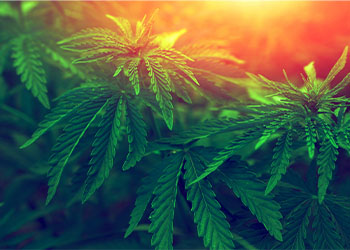 Over the last decade or so, the United States has seen sweeping changes in the marijuana industry. Most of this has been at the state level with 37 states now having legalized medical marijuana and 17 states having legalized recreational marijuana. Many people both inside and outside of the cannabis business see this trend continuing up to the federal level with newly proposed legislation called the Marijuana Opportunity Reinvestment and Expungement (MORE) Act.
If passed, the MORE Act would dramatically affect the way that marijuana is treated for criminal charges and would provide a nationwide infrastructure for supporting those who want to enter into the cannabis market. It's essential for those working in the marijuana industry to be aware of any changes to federal drug laws; the attorneys at McBride Law can help you understand how new federal legislation on marijuana could impact current and past marijuana charges like possession, consumption, and trafficking. If you have questions about the MORE Act or have concerns about a recent criminal charge and are in the Quincy, Massachusetts area, reach out to an attorney to set up a consultation.
The MORE Act
The MORE Act was originally introduced in the House of Representatives on May 28, 2021, but failed to gain traction. However, it was recently passed the second time by the House on April 1, 2022. Although it passed mainly on party lines, there were three Republican members who voted for it and two Democratic members who voted against it. The bill does not yet have a date when it will be reviewed by the Senate, so as of yet, it is not federal law.
In short, this bill—if signed into law—would decriminalize marijuana at the federal level and remove cannabis and THC from the Controlled Substances Act (CSA). Currently, marijuana (also referred to as cannabis) is a Schedule 1 Substance at the federal level which is the same as other drugs like heroin, LSD, 4-methylenedioxymethamphetamine (ecstasy), and methaqualone. Schedule 1 Substances are said to be of high risk for abuse and have no medical purposes (despite the fact that three-quarters of U.S. states have legalized medical marijuana). This would mean a complete overhaul of criminal penalties for marijuana at both the federal and state level. In addition, the bill sets forth a number of other provisions concerning taxation, federal benefits, and research that would ensure the law is being faithfully implemented.
Taxes: The act would impose an initial 5% tax on all cannabis products that would be diverted into the Opportunity Trust Fund, and this tax would gradually increase to 8% over the course of three years (note that this tax would not apply to marijuana obtained through a medical prescription). These funds would be used for grant programs across the country to provide loans and job training and will be focused on those who have been socially or economically disadvantaged. This money will allow these individuals to open small businesses in the cannabis industry and help states implement equitable cannabis licensing and employment practices.

Federal Benefits: This new legislation would also prohibit the federal government from discriminating against someone based on marijuana usage when they apply for benefits such as grants, welfare, unemployment, or food assistance.

Research: The bill includes provisions to allow the Bureau of Labor Statistics (BLS) to gather demographic data about marijuana businesses and employees.
Impacts on the Industry
Removing marijuana from the controlled substances list could mean retroactive justice for many who have been convicted of low-level marijuana-related crimes. If signed into law, the MORE act could expunge convictions for possession and distribution as well as remove penalties imposed for these convictions. This means that those convicted of certain crimes would be subject to a resentencing hearing for those who are currently incarcerated on a cannabis-related charge.
Additionally, the legalization of marijuana on a national level would pave the way for new cannabis industries to go into business across the country. Funds received from the 5% tax would ensure that this growth in business would see an equitable distribution among those adversely affected by the "War on Drugs" movement. Also, once marijuana is decriminalized at the national level, it will make it easier for cannabis business owners in all states to obtain loans and financing since there will no longer be a clash of state and federal law.
Working with an Experienced Attorney
When you work in the field of criminal law, you have to be able to respond to changes within the system to give clients the best possible legal protection. When you choose to work with McBride Law, you know you're getting a partner in your defense who will truly listen to you, who knows the law inside and out, and who will advocate tirelessly for your rights. McBride Law serves those in Quincy, Massachusetts, as well as throughout the state including Norwell, Hingham, Weymouth, and Boston. Call today to make an appointment.