FAQ on Marijuana Use and Possession in Massachusetts
July 19, 2022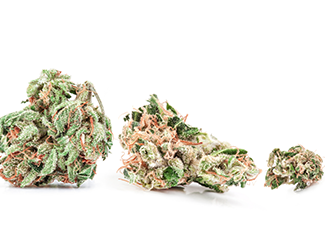 Recreational marijuana use has recently become legal in Massachusetts, but the laws surrounding it can be tricky to interpret and to keep up with. And, if you're ever faced with marijuana-related drug charges, you shouldn't feel like you have to face them alone. Working with skilled local attorneys can make the difference between your freedom and total injustice. Plus, legislation will only continue to evolve as scientists and lawmakers uncover more about the benefits and drawbacks of the drug. So, if you have concerns or questions about marijuana laws in Massachusetts, don't hesitate to reach out to McBride Law to consult knowledgeable attorneys.
Is Recreational Marijuana Legal in Massachusetts?
Yes, recreational marijuana was recently legalized in the state of Massachusetts. Back in November of 2016, state voters passed the Regulation and Taxation of Marijuana, which decriminalized the possession and use of small amounts of cannabis
How Much Marijuana Can I Possess?
Marijuana/cannabis is a class D substance in Massachusetts, meaning that if you're 21 or older, you can possess up to an ounce (under 30 grams) on your person in public. And in your home, you can possess up to 10 ounces of marijuana and any cannabis produced by plants grown on your property. Any amount over 1 ounce in your home must be kept secured by a lock; failure to do so can result in fines and confiscation of the cannabis.
Can I Consume or Smoke Marijuana Products in Public?
No — under Massachusetts law, it is prohibited to smoke or consume cannabis in any form, in any kind of public place. Keep in mind, though, that you can carry up to one ounce of marijuana in public (five grams if it's marijuana concentrate, i.e. vape products). If you're caught with an exceeding amount, the civil penalty can be up to $100.
Curious about cannabis usage at work? Massachusetts employers have the right to restrict the consumption of marijuana in the workplace. If your employer hasn't made these rules clear, consult your HR department and refrain from any consumption at work until you receive qualified confirmation to do so.
Can I Drive with Marijuana in My Car?
In terms of driving with marijuana, you can think of it similarly to alcohol — you may not have an open container or package of adult-use cannabis/cannabis products in the passenger area of your car, whether you're on the road, or parked at a public place where others could access it.
On a similar note, driving under the influence of marijuana is considered a crime in Massachusetts. It's also important to note that, unlike alcohol, there isn't an acceptable limit in place regarding the amount of THC you can have in your system. If you've been arrested for driving with marijuana or under the influence of it, reach out to McBride Law to discuss the details of your case.
Can I Grow Marijuana in My Home?
Yes — if you're 21 or older, the Massachusetts state law allows you to grow up to six plants in your home. However, if there are multiple young adults who are 21+ in your household, that does not yield an automatic ratio of six plants per person. The law limits each residence to 12 plants, and they must be cultivated in an area that is equipped with a lock or other security device, and not easily visible to people outside your home.
Massachusetts residents can also get an official license from the state's Department of Agricultural Resources to grow industrial hemp — a botanical class of cannabis — to be used for research, medicinal, and/or commercial purposes.
Can I Sell the Marijuana that I Legally Cultivate?
Only licensed retailers can legally sell cannabis/cannabis products in Massachusetts.
What Are the Possible Drug Possession Penalties and Charges in Massachusetts?
Participating in recreational marijuana use in a public place can result in a fine of up to $100. Exceptions are in place to account for medical marijuana use.

Failing to keep your marijuana secured by a lock subjects you to a potential fine of $100 and confiscation of the marijuana. This applies even when you have less than the legal amount — an ounce — of cannabis.

Cultivating cannabis plants that are easily visible from a public place: if someone outside your place of residence can see the plants you're growing without the aid of binoculars or other optic tools, or if your plants are growing in an area that isn't secured properly, you could face a fine of up to $300 and confiscation of the marijuana

Possessing an open container in the passenger area of your vehicle can result in a fine of up to $500

Knowingly or intentionally possessing large amounts of marijuana in Massachusetts is considered a misdemeanor, punishable with a fine of $500, up to six months in jail, or a combination of both. If you're a first-time offender, the judge may order you to complete a period of probation in lieu of these penalties; and, if you complete probation successfully, your charges will be dropped and your record will be sealed.
If you're facing any of the above penalties or drug charges, don't hesitate to consult trustworthy attorneys to help you understand your options for moving forward. And with marijuana laws being subject to change, it's important to receive updated information from a reliable source. Get in contact with Attorney McBride or Attorney Foti at their Quincy, Massachusetts office today.
How Do I Defend Against Charges of Possession with Intent to Sell?
Unless you're a licensed cannabis retailer, it's strictly prohibited to knowingly cultivate marijuana with the intent to distribute it. Violations of this law involving 50 or fewer pounds of marijuana will be penalized depending on whether it's your first or subsequent offense. Violations involving over 50 pounds of marijuana will be treated as a trafficking crime.
Depending on the amount involved, marijuana trafficking charges can result in fines between $500-$200,000 and prison sentences ranging from 1-15 years. If you've been arrested for drug trafficking or possession of marijuana with intent to sell, it's vital that you enlist the representation of skilled attorneys as soon as possible. Attorney McBride and Attorney Foti know how to thoroughly investigate the facts of your case, negotiate plea deals when necessary, and work with the judge to lessen the charges. Instead of leaving your future in the hands of chance, obtain an experienced advocate and touch base with McBride Law in Quincy, Massachusetts, today.
Team Up with a Skilled Defender
Facing a marijuana-related offense? Trust in a local criminal defense attorney to tell you how cases like yours are typically handled by prosecutors and judges in your specific courthouse. No matter what your drug charges are, know that your rights matter, and Attorney McBride is here to defend them. The penalties and laws surrounding recreational cannabis are subject to change at any time, so it's never a bad idea to consult a knowledgeable attorney. If you're facing marijuana charges in Quincy, Norwell, Hingham, Weymouth, Boston, or any surrounding areas in Massachusetts, reach out to McBride Law to schedule a free case assessment.